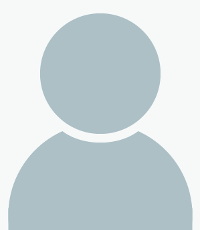 Alganesh T Piechocinski-CFLE
Senior Agent
Office Location:
Montgomery County
Title
Organizational Unit
Alganesh T Piechocinski-CFLE
algapie@umd.edu
Montgomery County Extension Office
18410 Muncaster Rd
Derwood, Maryland 20855
Phone (main): 301 590-2804
Phone (alt): 410 887-8090
Fax: 301 590-2828

Alganesh Piechocinski, CFLE Senior Agent Extension Educator, 4-H Youth Development Montgomery County 301 590 2804 algapie@umd.edu Alganesh T- Piechocinski is a 4-H Extension Educator for 4-H Youth Development of the University of Maryand Extension, Montgomery County, MD She received a BSC. degree in Human Ecology from Northern Michigan University, MA in Health Care Administration and Management from Central Michigan University, and MA in Counseling from Johns Hopkins University in Maryland. She is a Certified Family Life Educator. Mrs. Piechocinski has twenty 26 years experience with the Montgomery County Extension in which she served as the Director of the 4-H "Kids Taking Charge" program, targeted to children in self-care situations. She has served as a Family and Consumer science consultant, worked as a parent educator and financial advisor. Her current work includes managing 4-H volunteer leaders and youth members along with support and supervision of Montgomery County special interest groups and outreach programs. Mrs. Piechocinski leads and conducts many classes in all aspects of family and consumer science programs and 4-H subject matter at the county, state, and national level. Class topics includes: safety, cultural diversity, youth and adult leadership, workforce readiness and entrepreneurship, conflict resolution, and international programs. She is a member of NAE 4-HA, National Council of Family Relations, International 4-H Youth Exchange, and Montgomery County Youth Workers Training Committee. She has served as a President, Vice President and Treasurer for the Maryland Association for Extension Agents, and belongs to many committees within the county and state programs. Prior to joining the Extension Service, she worked as consultant with the National Family and Consumer Science Association, the National 4-H Council as a program assistant for the Citizenship Focus and Leader Forum, as a Bank Manager and as a 4-H and Home Economics program coordinator with the Ministry of Agriculture in Ethiopia.