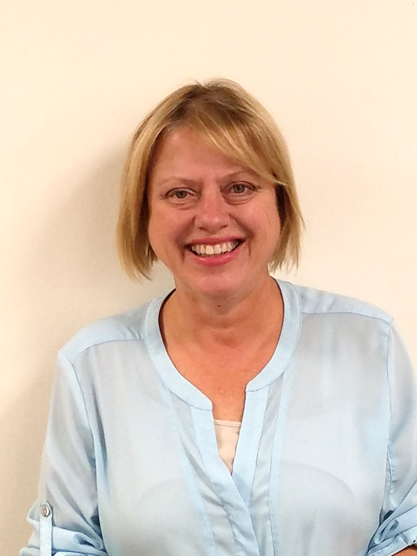 Barbara Barga
Extension Program Assistant
Expertise:
4-H Programs, Youth Development, School Enrichment Programs, Healthy Living/Health Rocks, 4-H Summer Adventures
Office Location:
Salisbury, Md.
Title
Organizational Unit
Extension Program Assistant
Barbara Barga
bbarga@umd.edu
Wicomico County Extension Office
P.O. Box 1836
Salisbury, Maryland 21802-1836
Phone (main): 410 749-6141, ext. 105
Phone (alt): 301 405-3913
Fax: 410 548-5126

Barbara Barga is a Maryland 4-H Youth Development Program Assistant with over 24 years' experience developing, planning and implementing high quality experiential learning programs for youth. Barbara received her Bachelor of Science in Consumer Science from The Ohio State University. She attended The University Evansville and Salisbury University for post graduated education.
Barbara has been a member of the 4-H program since 1969. She was a member of Ohio 4-H and won The Ohio State Demonstration Contests three times as a senior 4-Her. She represented Trumbull County, Ohio at Washington Citizenship Focus in 1978. It was on this trip that she stepped onto an elevator and had a conversation with The Speaker of the House of Representatives, Mr. Tip O'Neill. This was one of her greatest 4-H memories.
Barbara started her professional career with the 4-H Youth Development Program as a 4-H Agent in 1984 with the North Carolina State University and AT &T University in Bertie County, North Carolina. It was during this employment opportunity that Barbara developed a love of working with under-served populations.
Barbara and her husband, John, moved to Washington, Indiana where she served as a 4-H volunteer and judge at county fairs. She was employed as an Activity Director for the Washington Nursing Center. Working with youth and seniors seemed to be a great fit. She developed programs that were inter-generational. Bringing two generations together helped to foster great mentoring experiences.
Her husband's employment brought her to the Eastern Shore of Maryland. She continued her career with seniors as an Activity Consultant for the Methodist Manor House in Seaford, Delaware. It was during this part of her career where she learned to plan large programs that had impact.
Barbara and John have three children. All of the children were Maryland 4-H members, attended National 4-H Congress and are 4-H All-Stars. Their lives have been enriched by participation in the Maryland 4-H Youth and Development Program.
Currently, Barbara conducts School Enrichment programs in Wicomico County Public Schools. Topics range from STEM, Agricultural Exploration to Healthy Living. In addition, she plans and implements the 4-H Summer Adventure Programs, After School Programs and Healthy Living programs for youth.
She "Bleeds Green." 4-H is a large part of her life. Having the opportunity to be a small part of a child's life skill development is her motivation. She lives the 4-H motto, "Make the Best Better."