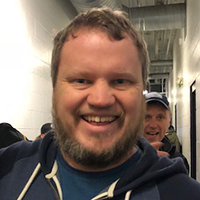 Brett D Kinnamon
IT Support Assistant
Office Location:
700 Agricultural Center Drive, Westminster, MD 21157
Title
Organizational Unit
Brett D Kinnamon
bkinnam1@umd.edu
Carroll County Extension Office
700 Agriculture Center
Westminster, Maryland 21157
Phone (main): 410 386-2760
Phone (alt): 888 326-9645
Fax: 410 876-0132

Brett is an Information Technology Support Assistant for the University of Maryland Extension (UME) office in Carroll County. He has been with UME since March of 2006. Brett utilizes his diverse technology skill set to provide the Carroll County office with desktop support, graphic design assistance and both one-on-one and group trainings. Having served on the UME Marketing Committee and the National Health Outreach Committee, he brings his expertise state-wide when it is needed.