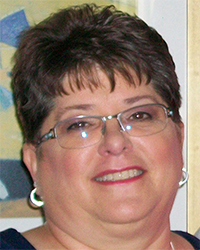 Cheryl L Hill
Business Services Specialist
Expertise:
Accounting, Bookkeeping
Title
Organizational Unit
Business Services Specialist
Cheryl L Hill
chill1@umd.edu
Carroll County Extension Office
700 Agriculture Center
Westminster, Maryland 21157
Phone (main): 410 386-2760
Phone (alt): 888 326-9645
Fax: 410 876-0132

Cheryl is a Business Services Specialist for University of Maryland Extension (UME) Northern Maryland Cluster. Her home office is in Carroll County. Cheryl started her career with UME in September, 1995. She is the lead administrative support staff for the Area Extension Director and for the cluster administrative staff. In addition to her support duties to the AED, she is also responsible for all program areas in Extension other than 4-H.
Cheryl has a certificate in Accounting and is actively pursuing a degree in Business Administration with a minor in Accounting. She served as a member and secretary for the Faculty/Staff Advisory Council four years and is now serving as the Chair-elect for the newly forming Staff Advisory Council.