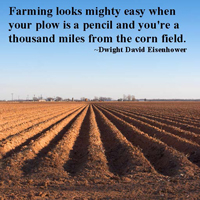 Cindy L Mason
Program Management Specialist
Office Location:
18330 Keedysville Road- Keedysville- MD 21756-1104
Title
Organizational Unit
Program Management Specialist
Cindy L Mason
cmason@umd.edu
Western Maryland Research and Education Center
18330 Keedysville Road
Keedysville, Maryland 21756-1104
Phone (main): 301 432-2767, ext. 350
Fax: 301 432-4089

Cindy Mason began her employment with the University of Maryland - Western Maryland Research and Education Center (WMREC) in 1987. She worked for Maryland Cooperative Extension for 20 years. In May 2008, she joined Maryland Agricultural Experiment Station, providing administrative support to Frank Allnutt, Center Director (CMREC, LESREC, and WMREC). Main responsibilities include website and database management, graphics design, workshop registration, and assisting with development and design of educational and marketing materials.