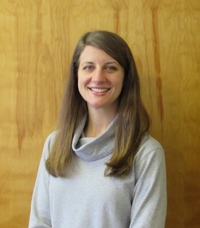 Jessica Mellon
Agent Associate
Expertise:
4-H, Youth Development, School Enrichment
Title
Organizational Unit
Jessica Mellon
jmellon2@umd.edu
Allegany County Extension Office
One Commerce Drive
Cumberland, Maryland 21502
Phone (main): 301-724-3320
Fax: 301 722-4015

Jessica serves as a faculty extension assistant for 4-H Youth Development.  With the goal of increasing the outreach efforts of 4-H programming in the community and schools, she strives to provide positive youth development and learning experiences to meet the needs of children and teens in Allegany County.  A former teacher, Jessica received her B.A. in psychology and Master of Arts in Teaching from the University of Maryland Baltimore County.