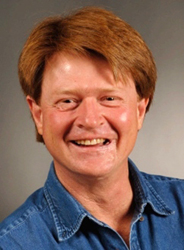 John D Lea-Cox
Professor
Expertise:
Nursery Research, Water and Nutrient Management, Wireless Sensor Networks, Nutritional Physiology, Web-based Distance Learning
Office Location:
2120 Plant Sciences Building
Title
Organizational Unit
John D Lea-Cox
jlc@umd.edu
University of Maryland
College of Agriculture and Natural Resources
Plant Science & Landscape Architecture
2102 Plant Sciences Building
4291 Fieldhouse Drive
College Park, Maryland 20742
Phone (main): 301 405-4323
Phone (alt): 301 791-1304
Fax: 301 405-0314

I am the Research and Extension specialist for the Nursery industry in Maryland. My expertise is primarily in the areas of water and nutrient management, to reduce the environmental impacts of production practices. However, my interests are very broad and include general plant physiology, plant water relations, soilless substrates, nutrient modeling, production system dynamics and wireless sensor networks. You can access all my current research and extension projects on my Departmental website, from the link below.