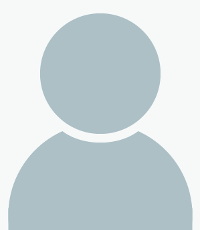 Gail P Yeiser
Assistant to the Dean
Expertise:
Alumni Relations, External Relations, Special Events, Publications
Office Location:
1104 Symons Hall
Title
Organizational Unit
Gail P Yeiser
gyeiser@umd.edu
University of Maryland
College of Agriculture and Natural Resources
Office of External Relations
1221 Symons Hall
1104 Symons Hall
College Park, Maryland 20742-5551
Phone (main): 301 405-2434
Phone (alt): 410-353-3069
Fax: 301 314-9146

Gail Poffenberger Yeiser
A lifelong Terp, I graduated from the University of Maryland in 1975 with a bachelor's of science degree in Family and Community Development from the College of Human Ecology (formerly Home Economics).  In 1982 I received my M.S. in Agricultural and Extension Education and started my career in higher education with a position at the Institute of Applied Agriculture teaching Personnel Management and managing student recruitment, admissions and student services. In 1988 alumni relations and publication of the Ag Alumnews was added to my portfolio at the IAA.
In 1990, I moved to the Dean's office as Assistant to the Dean for Alumni and External Relations.  My portfolio included support of student recruiter, organizing career days for undergraduates, management of the AGNR Alumni Board of Directors, production of alumni newsletters, and event planning.  I also served on the public relations and education committee at the Great Frederick Fair.  I was a guest writer for Maryland Farm Bureau's magazine My Maryland. 
The management of AGNR's magazine Momentum with an out-sourced editorial and design team was added to my portfolio in 2008.  Additionally, enhancing & expanding AGNR's relationship and presence at the Maryland State Fair has included working with students and AGNR staff managing the educational exhibit of AGNR dairy cow exhibit during the fair and the expansion of the U-Learn Farm family educational activity area in the Cow Palace during the Fair.
I have been married for over 40 years to Rusty Yeiser, a career naval officer, who after his retirement in 1999 works at the Naval Academy Foundation and teaches a section of the Ethics and Leadership course.  We have 2 grown daughter, Emily and Amy, who are married to Cody Stepp and Joe Leslie.  Both girls and their husbands are actively engaged in the agricultural community in Maryland in Western Pennsylvania.  Both girls were active with 4-H dairy projects, judged on Maryland 4-H Dairy Judging teams and played sports in high school. 
I enjoy my volunteer work with Anne Arundel County 4-H Dairy Leasing Club, Maryland Agricultural Education Foundation, Maryland Agricultural Council and Maryland 4-H Foundation.  I am also the faculty/staff adviser for the Alpha Gamma Rho Fraternity on campus. 
Our family belongs to Our Shepherd Lutheran Church in Severna Park, MD where we sing in the choir and I serve on the OSLC Nursery School Board.  We enjoy sports of all kinds and support USNA, UMD, PSU, VT, MSU & SU depending on who's playing each weekend. 
We are proud of our multi-generational heritage at the University of Maryland.  My father was a 1935 graduate of the College and concluded his career in 1982 as associate dean of the College of Agriculture, having also served as the department chair of Agriculture Economics following service in WWII.  My mother was a University of Maryland nurse and worked in the campus infirmary and concluded her career as an oncology nurse at Adventist Hospital in Takoma Park.  My sister Linda Foreman is a 1971 UMD Sociology graduate and earned her MS in Rural Sociology from the College of Agriculture in 1975.  Our daughter, Emily is currently the Program Coordinator for Beef and Dairy Extension programs in the Department of Animal and Avian Sciences. 
The Paul R. Poffenberger Scholarship for AGNR students was established at the time of his retirement by his colleagues, and the Paul R. Poffenberger Award for Advising within AGNRwas establish by our families after his death in 1996.  The Gladys Leonard Poffenberger scholarship at the University Of Maryland School Of Nursing was established by the family upon her retirement.  The Paul R. and Gladys L. Poffenberger conference room in the Samuel Riggs Alumni Center serves student organizations in memory of our parents.