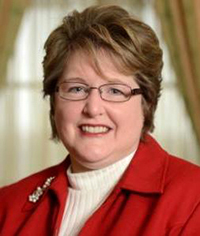 Susan R. Harrison
Agent Associate
Expertise:
LEAD Maryland Program, public issues education, leadership fellowship, leadership development, LEAD Maryland Foundation, Inc.
Office Location:
Wye Research and Education Center- Queenstown- MD
Susan R. Harrison, Principal Agent Associate, University of Maryland Extension 
Harrison is also appointed to serve as the Executive Director of the LEAD Maryland Foundation, Inc. (LEAD), a 501(c)(3) nonprofit organization. As a partnership program, LEAD provides educational leadership development fellowships to increase the numbers and capacity of leaders serving agriculture, natural resources, and rural communities. Over a two-year period, LEAD Fellows complete a series of multi-day seminars in Maryland and Wash DC, plus an international study tour. Harrison has led the LEAD Maryland Program since 1998, with responsibilities to work with volunteers, funders, fellows and other educators; to develop, implement, and evaluate program curriculum; and to secure grants, contributions, and other revenue sources to fund the program.
The Harrison family lives, farms, participates in 4-H, and has additional community roles in Talbot County, Maryland.
###