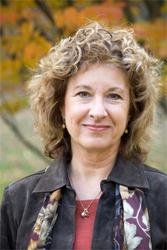 Ria Malloy
Coordinator
Expertise:
ornamental horticulture, social marketing, website management, business management, food gardening
Office Location:
12005 Homewood Road, Ellicott City, MD 21042
Title
Organizational Unit
Ria Malloy
mmalloy@umd.edu
Home & Garden Information Center
Maryland Master Gardener Program
12005 Homewood Road
Ellicott City, Maryland 21042-1542
Phone (main): 410 531-1763
Phone (alt): 410-531-5556
Fax: 410 531-5567

BS in Ornamental Horticulture from the University of Maryland in 1986.  Ria started as a horticulture consultant at HGIC beginning in 1994.
Assumed the Business Manager position at HGIC in 1997. Became a Certified Professional Horticulturist in 2006 along with her fellow HGIC plant enthusiasts. Promoted to Coordinator (Assistant Program Director) in January 2017.
Her background in horticulture has come in handy to support the Center since the Regional Specialist in horticulture position has been vacant since 2000. Ria led the initiative to produce how-to gardening videos and get the Center well positioned in the social media realm. She also is instrumental in content development and the of management of the websites for the Center.
Check out the Home and Garden Information Center's website delivering science-based, sustainable gardening and integrated pest management education for better human and environmental health. http://extension.umd.edu/hgic