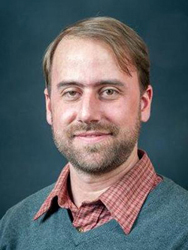 Nevin Dawson
Coordinator
Expertise:
Sustainable Agriculture, Soil Health, Conservation Tillage, Cover Crops, Forest Stewardship
Nevin is the Sustainable Agriculture Coordinator for the state of Maryland and for Northeast Sustainable Agriculture Research & Education (SARE). He provides professional development programs to agricultural service providers throughout the state, promoting sustainable agricultural practices. The program focus for 2014-2017 is Soil Health and best tillage and cover crop practices. He also conducts outreach about SARE programs.
Nevin has a B.S. in Forest Science from Penn State University and an M.S. in Forestry from North Carolina State University. He also serves as the Board of Directors President for Colchester Farm CSA, a non-profit operation in Kent County, MD.
Soil Health: https://extension.umd.edu/soil-health
Ag-related grants: https://extension.umd.edu/grants