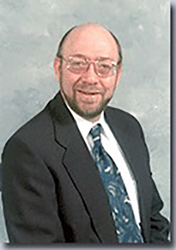 Nickolas G Zimmermann
Associate Professor
Expertise:
Poultry Management
Office Location:
3151 AnSc/AgEn Building
Title
Organizational Unit
Nickolas G Zimmermann
nickz@umd.edu
University of Maryland
College of Agriculture and Natural Resources
Animal & Avian Sciences
1413 AnSc/AgEn Building
8127 Regents Drive
College Park, Maryland 20742-2311
Phone (main): 301 405-2805
Phone (alt): 301 405-4320
Fax: 301 405-8831

Mid-Atlantic Nutrition Conference, Chair and Editor.
Serve as Treasurer for the Maryland Feed Industry Council
Poultry Drinking Water Quality Program.
4-H and FFA Superintendent of the Maryland State Fair Poultry Judging Contest and Co-leader of the National Judging Team.
Non-chemical Health Management Programs Including Biosecurity, Ventilation, Anticoccidials, and Lighting Programs.
Poultry Manure Phosphorus Amelioration Program.
Serve on Delmarva Poultry Industry's Grower and Chicken Festival Educational Committees.
Serve on Maryland Egg Council.
Youth and Small Flock Biosecurity Programs.
American Poultry Historical Society, Chair, Poultry Hall Of Fame Award.