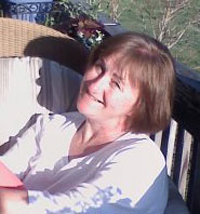 Aly Valentine
Assistant Director of Operations
Expertise:
strategic planning, conflict resolution, professional development, team building
Office Location:
7885 Regents Drive
Title
Organizational Unit
Assistant Director of Operations
Aly Valentine
valenta@umd.edu
University of Maryland
College of Agriculture and Natural Resources
University of Maryland Extension
1212 Symons Hall
College Park, Maryland 20742
Phone (main): 3014057992
Fax: 301 405-2963

Ms. Aly Valentine began her Extension career in May 2011 as the Area Extension Director for the Upper Shore Cluster (Cecil, Kent and Queen Anne's Counties). In June of 2015, she transitioned to the role of Area Extension Director for the Mid-Shore Cluster (Caroline, Dorchester and Talbot Counties).  During her career in UME, she served as the co-chair of the 2014-2019 Strategic Planning Committee and has contributed to a number of large scale projects for the organization.  In her role as Area Extension Director,  Ms. Valentine works with local government and community organizations to build collaborations and strengthen UME's presence on the mid-shore;  she also supports faculty and staff in attaining their goals and furthering the mission of UME.