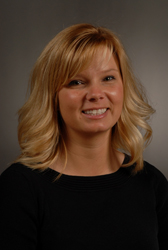 Shannon P Dill
Principal Agent
Expertise:
Agriculture Business, Farm Management, Marketing, Crop Budgets
Title
Organizational Unit
Shannon P Dill
sdill@umd.edu
Talbot County Extension Office
28577 Marys Court
Suite 1
Easton, Maryland 21601
Phone (main): 410 822-1244

Shannon Dill is the Agriculture Extension Educator for University of Maryland Extension in Talbot County.  She has been a faculty member of the University of Maryland, College of Agriculture and Natural Resources since 2001. She graduated from the University of Wyoming receiving a Bachelor of Science in Agriculture Business and a Master of Science in Agriculture Economics.  Shannon provides outreach and education to agriculture producers of Talbot and neighboring counties in farm business planning, sustainable small farm enterprises, marketing and livestock management.  Educational programs have included QuickBooks for Farm Business Planning, Ag Tourism, Equine, Pasture Management and Grain Marketing.