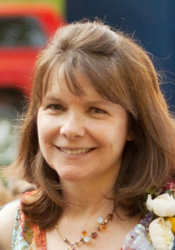 Ann C Sherrard
Principal Agent
Expertise:
4-H Youth Development, STEM, Robotics, Camping, After-school
Office Location:
Garrett County MD
Title
Organizational Unit
Ann C Sherrard
anns@umd.edu
Garrett County Extension Office
1916 Maryland Highway
Suite A
Mt. Lake Park, Maryland 21550
Phone (main): 301 334-6960
Phone (alt): 410 996-5280
Fax: 301 334-6961

The educator's focus at the county level is on providing positive youth development opportunities by connecting youth to a variety of resources. This is accomplished by providing educational opportunities, acquiring grants & donations, recruiting & training volunteer leaders, supporting teen leaders, and developing community partnerships. Experiential education is provided through community clubs, after-school settings, 4-H camping, and other community events. The educator works in cooperation with other agencies, organizations, businesses and individuals to provide on-going needs assessment, monitoring, and evaluation of youth and family indicators.
Education:   B.S. in Agricultural Extension Education, University of Maryland, College Park
                    M.P.H. in Public Health Nutrition, University of North Carolina, Chapel Hill
Tenured Principal Agent in Garrett County
Joined UME in 2000, prior work with the Garrett County Health Department
Administrator of the Maryland 4-H Environmental Education & Camping Center
Principal Investigator for Maryland 4-H Lockheed Martin, STEM Futures grant and Office of Juvenile Justice and Delinquency Prevention, Tech Wizards grant
Site supervisor of AmeriCorps/VISTA  members
Master Gardener, 2015
Recipient of USDA Program of Distinction and Annie E. Casey awards
Distinguished Service Award from NAE4-HA - 2010
Maryalnd Alumni Association, Excellence in Extension Award - 2014