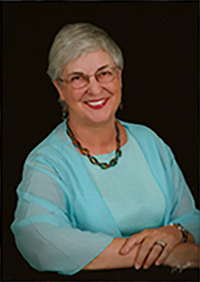 Beverly B Teter
Research Associate
Office Location:
Rm 3127 Animal and Avian Sciences Bldg
Title
Organizational Unit
Beverly B Teter
bbteter@gmail.com
University of Maryland
College of Agriculture and Natural Resources
Animal & Avian Sciences
1413 AnSc/AgEn Building
8127 Regents Drive
College Park, Maryland 20742-2311
Phone (main): 301 405-8340
Phone (alt): 301-602-9889
Fax: 301 405-7980

I graduated from UMD in the Nutritional Sciences Program. Drs. Mark Keeney and Joe Sampugna were my advisors in Nutritional Biochemistry. My dissertation work identified the trans Fatty Acids as the cause of milk fat depression in mice, cows, and humans. This was the first published paper of metabolic effects of trans fatty acids. After moving to the Animal and Avian Science Department, I have maintained my interest in fatty acid metabolism and nutrition in dairy cows, while broadening it to include high fat diets to create ketones for weight loss and anti-inflammatory effects in humans as well as possible treatments for diseases associated with mitochondrial dysfuntion such as ALS, Parkinsons, Epilepsy and possibly Autism.