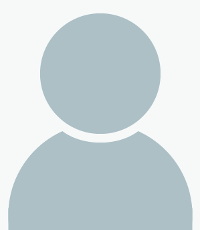 Meredith Epstein
Lecturer
Expertise:
Sustainable Agriculture, Farmer Training, Agricultural Business, Alternative Enterprises
Office Location:
2115 Jull Hall
Title
Organizational Unit
Meredith Epstein
mbepste@umd.edu
University of Maryland
College of Agriculture and Natural Resources
Institute of Applied Agriculture
2123 Jull Hall
4196 Stadium Drive
College Park, Maryland 20742-2525
Phone (main): 301 405-4690
Fax: 301 314-9343

Meredith Epstein joined the IAA faculty in July of 2013. She is a lecturer and advisor in Sustainable Agriculture.
Meredith was raised in Montgomery County, MD and has a background in organic vegetable production. She started farming by way of working on food issues from an environmental behavior and policy perspective while getting her undergraduate degree in Environmental Studies.  
After working for many years at Even' Star Organic Farm in Lexington Park, MD, Meredith moved to California to study Ecological Horticulture at the UC-Santa Cruz Farm & Garden. From there, she went on to study sustainable agriculture, nutrition, and food policy at the graduate level. She has worked as an organic gardening coach in Washington, DC and on numerous projects at the New Entry Sustainable Farming Project in Boston, MA including beginning farmer curriculum development and teaching their online Farm Business Planning Course. Meredith also worked on farmer education programming at Future Harvest - A Chesapeake Alliance for Sustainable Agriculture, and is a proud member of the UMD Terp Farm team. She is thrilled to be immersed in the local community of farmers and farm supporters.
Combining these experiences, Meredith approaches agriculture from nuts-and-bolts skill building to food systems analysis. She is most passionate about helping new farmers receive the training and support they need to create viable agricultural enterprises, gain respect as professionals, and advance sustainability in the field. She also loves cooking, running, photography, puzzles, and raising chickens.