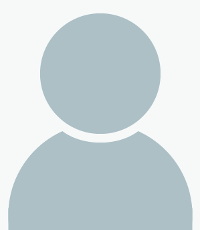 Denise Benoit-Moctezuma
Coordinator
Office Location:
3308 Marie Mount Hall
Title
Organizational Unit
Denise Benoit-Moctezuma
dbenoitm@umd.edu
Center for Educational Partnership
6200 Sheridan St.
Riverdale, Maryland 20737
Phone (main): 301 779-2806, ext. 700
Fax: 301 277-2804

Denise Benoit-Moctezuma
dbenoitm@umd.edu
University of Maryland
College of Agriculture and Natural Resources
Expanded Food and Nutrition Education Program
Agricultural Nutrient Management Program
0116 Symons Hall
College Park, Maryland 20742
Phone (main): 301 779-2806, ext. 700
Phone (alt): 301 405-1319
Fax: 301 277-2804

Notable Programs: Food and nutrition education programs for limited-income families; after school and summer nutrition education programs for youth; minority-based healthy lifestyle initiatives (ex: 7-3-3-1) in various counties. Extension Goal: Help limited-income families and youth acquire knowledge, skills, attitudes, and behavior changes necessary to improve overall health and fitness through diet and exercise and to enhance personal development. Education and Experience: M.P.H.—Global Health Promotion from George Washington University, DC; B.S.—Biology/Premed from the University of TX—San Antonio, TX Ten years experience managing and coordinating various public health education/prevention projects in different parts of the country; assisting in the development and publication of curricula/educational materials for health professionals and families in the areas of children's health, cancer education, high blood pressure and diabetes prevention; and has conducted many pilot studies to evaluate the effectiveness of health educational materials and programs in the community. For the past four years, she has served as the EFNEP program supervisor in Prince George's and Cecil Counties. She is one of the authors of the 7-3-3-1: Healthy Families Having Fun (Latino and after school-based) curricula; provides instructional support and content/cultural competency training to new instructors; and conducts evaluation studies in various projects, such as in the 7-3-3-1 curriculum/program in Montgomery County and the after school program in Prince George's County.