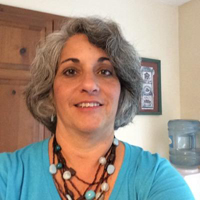 Nan Stenzel
Regional IT Coordinator
Office Location:
Wye Research and Education Center
Title
Organizational Unit
Nan Stenzel
nstenzel@umd.edu
Wye Research and Education Center
P.O. Box 169
124 Wye Narrows Drive
Queenstown, Maryland 21658-0169
Phone (main): 410 827-8056, ext. 137
Phone (alt): 410 924-8521
Fax: 410 827-9039

Provide Information Technology and Computer Training Support to UME Eastern Shore County/Research Center offices. Microsoft Office, Distance Learning, Univ of MD Administrative systems, Installation of software/hardware...