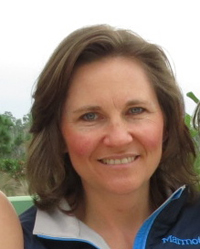 Sherry L. Frick
Senior Agent Associate
Expertise:
Master Gardener Program
Title
Organizational Unit
Master Gardener Coordinator
Sherry L. Frick
sfrick@umd.edu
Allegany County Extension Office
One Commerce Drive
Cumberland, Maryland 21502
Phone (main): 301 724-3320
Fax: 301 722-4015

Master Gardener Coordinator
Sherry L. Frick
sfrick@umd.edu
Home & Garden Information Center
12005 Homewood Road
Ellicott City, Maryland 21042-1542
Phone (main): 301 724-3320
Phone (alt): 301 314-7835
Fax: 301 722-4015

Sherry Frick holds a BS in Biology from Towson University and a Master of Education from Frostburg State University. Ms. Frick previously worked as a Master Gardener Coordinator and Horticulture Assistant in the UME Garrett office, served as the Market Coordinator for Garrett Growers, a farmer's co-op, and acted as an assistant plant breeder and the nursery and greenhouse manager for Five Aces Breeding, a strawberry and raspberry breeding company. Ms. Frick has three years of experience performing tissue culture for a variety of plant species including raspberries, strawberries, hops, tomatoes, and asparagus. She is looking forward to serving Allegany County residents by expanding the agriculture and natural resource programming in addition to increasing the positive impact of Master Gardeners in the community. Ms. Frick's special interests include incorporating native plants into the landscape and identifying medicinal and edible wild plants.