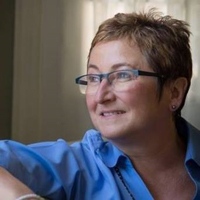 Teresa McCoy
Assistant Director
Expertise:
Evaluation, Assessment
Office Location:
1208 Symons Hall
Title
Organizational Unit
Teresa McCoy
tmccoy1@umd.edu
University of Maryland
College of Agriculture and Natural Resources
University of Maryland Extension
1202 Symons Hall
7998 Regents Drive
College Park, Maryland 20742-5551
Phone (main): 301 405-4153
Phone (alt): 301 405-2143
Fax: 301 405-2963

Teresa was hired as the Assistant Director, UME, Evaluation & Assessment, in August 2008. She comes to University of Maryland Extension with a long-term commitment to higher education outreach and Extension. She earned her B.A. and MPA (Master's in Public Administration) from Virginia Tech. Her Doctorate in Public Administration is from the University of Baltimore. In addition, she earned a graduate certificate in adult education from Johns Hopkins University.
Prior to moving to Maryland, Teresa was in Lorain County, Ohio, for eight years. While there, she was Executive Director of the Public Services Institute at Lorain County Community College. The Institute provided research-based information and other services to improve nonprofits and local government in the county. At PSI, she worked closely with the county commissioners to secure funding for the Great Lakes Incubator for Developing Enterprises (GLIDE) and creating a partnership with the commissioners and Ohio Cooperative Extension that secured funding for a county educator in economic development. Teresa started her career in Virginia Cooperative Extension, starting as a research assistant while in school and finishing as an Extension Specialist in Leadership & Program Development. She enjoys gardening, cooking, traveling, reading, biking, and watching Virginia Tech football.