Submitted by sdcoates on
Welcome to the New, Faculty and Staff Directory
The new, College of Agriculture and Natural Resources faculty and staff directory provides a user-friendly, single sign-on interface which integrates the faculty/staff directory and web-based applications (formerly web-tools).
Single Sign-on: You only need to login once through the campus Central Authentication Service (CAS) to have access to your AGNR directory account.

Web-Apps (formerly Web Tools) are now integrated directly into the site and available to you on the Apps tab of your home page.
You can edit your own homepage and directory information or delegate this task to others through an easy to use point-and-click interface.
You can build you own custom email groups, use those groups to send FYI email, or export the groups to third-party services like Mail ChimpTM or Constant ContactTM
To get started with the new directory follow the instructions below to log to login to your accoun.
Once logged in you can view the User's Guide (https://agnrfacultystaff.umd.edu/help) where you can find instructions for using the new site.
You may also want to check the Upcoming Training page (https://agnrfacultystaff.umd.edu/training) for hands-on training opportunities and seminars near you.
Logging into the New Site
1.
To begin, click the "Login" link found in the footer at the bottom of the page.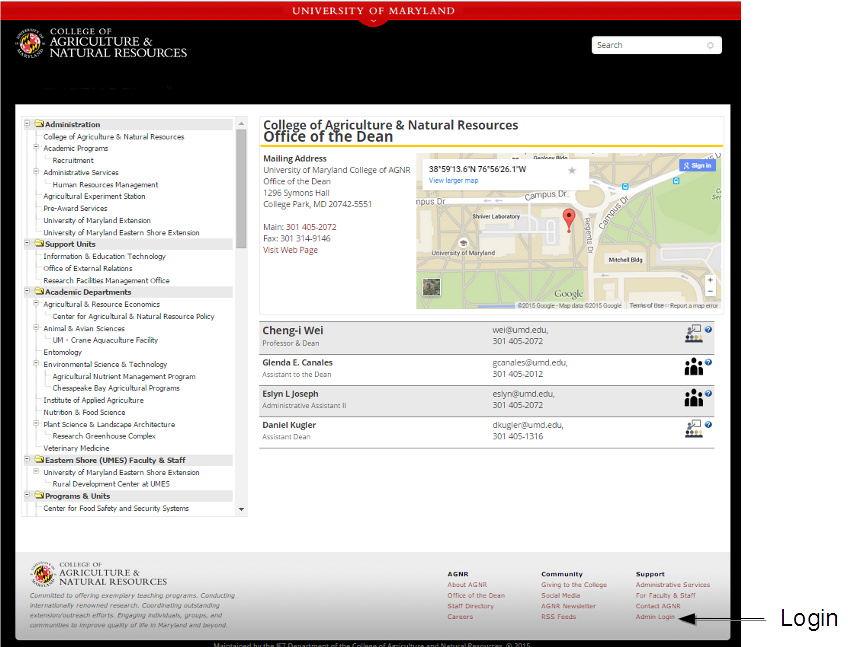 Figure 1: The public appearance of the AGNR directory.
2. You will be taken to the site login page where you have two options. Click the button labeled "Log In."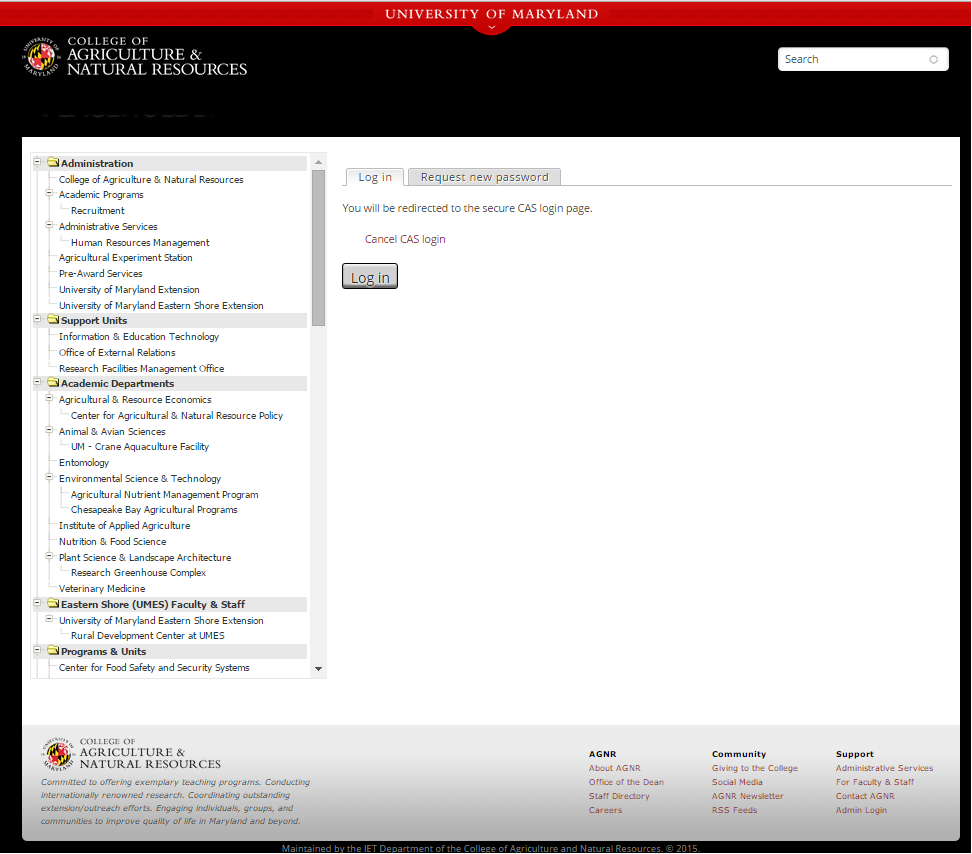 Figure 2: Site login page
3. You will then be taken to the campus wide CAS login page. Follow the instructions on that page to login using CAS. After signing in you will be returned to the AGNR site.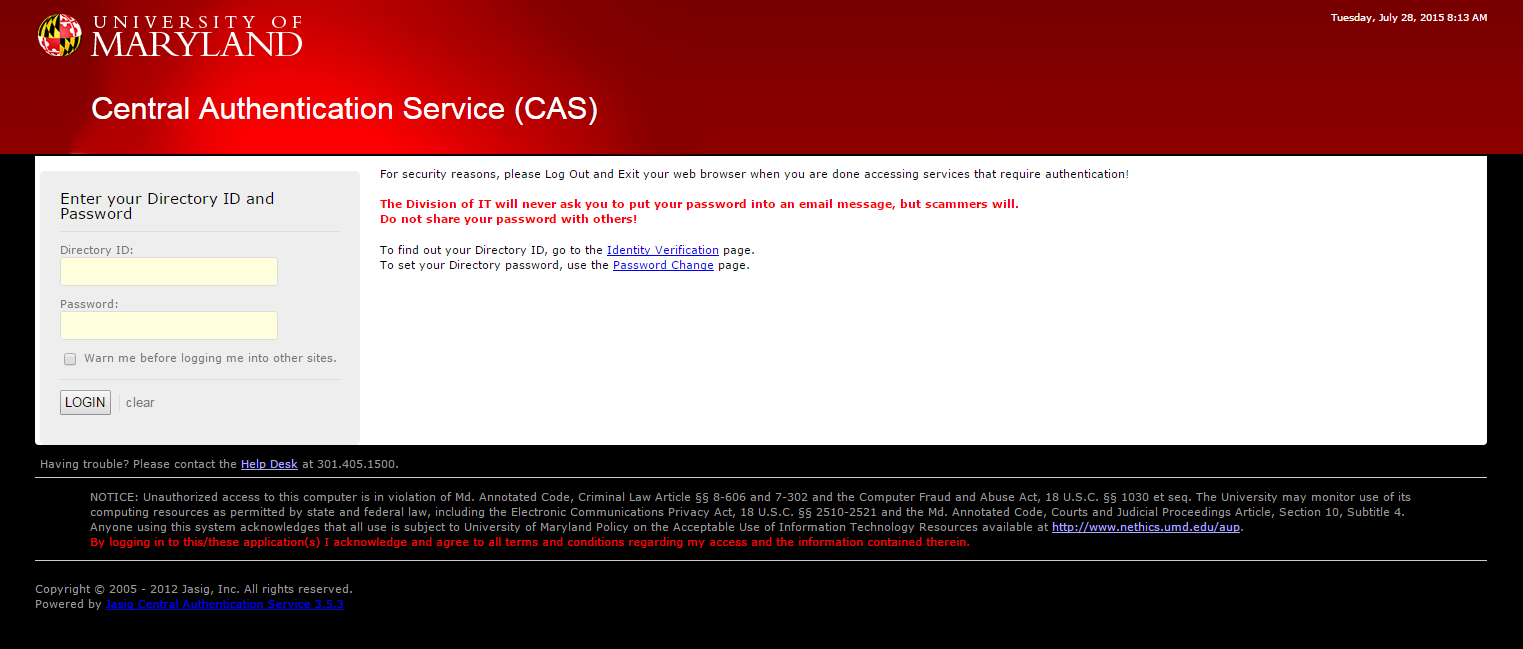 Figure 3: CAS Login page
4. Following successful login using CAS you will be returned your user account summary page. This page verifies that you are signed in and shows a few details about your account.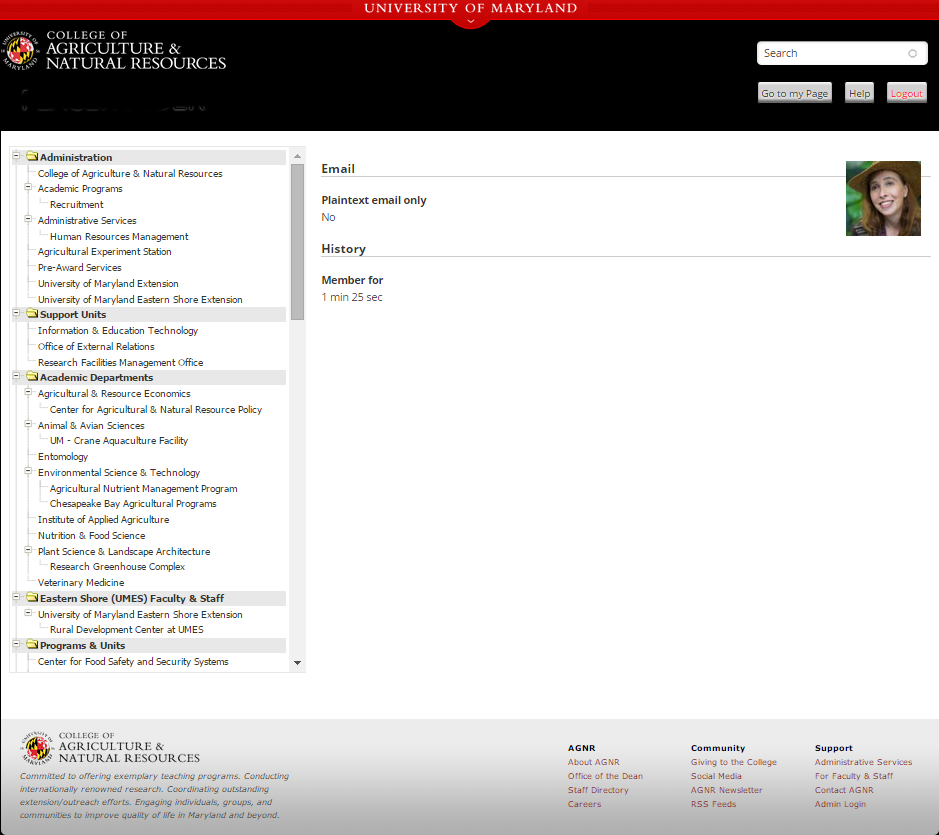 Figure 4: The user account summary page
Once you are logged in you will see several "convenience" buttons under the search bar. These buttons provide quick access to some of the most commonly used features of the site.